Caregivers of children living with atopic dermatitis (AD) are constantly facing challenges associated with the disease. It can make daily tasks such as getting the child dressed, organizing their social life, or caring for siblings harder and, at times, may lead to sleeplessness and psychological stress.1, 2 How would you help support caregivers to reduce the impact of AD on their family life?
Moderate-to-severe atopic dermatitis (AD), a form of eczema, is a chronic inflammatory disease that can cause dry rashes on the skin and persistent itch. AD is also one of the most prevalent skin disorders in children and one of the 50 most common diseases worldwide.
In more than 85% of children with AD, the disease begins before age five and can persist for years. It is a disease that children – and their families – may be forced to cope with in the long term.
It's clear families with AD need more support and now is the time to act. That's why the 2021′ Agents of Change' AD Challenge is focused on helping reduce the impact of AD on family life.
We're calling on people around the world to come up with ideas, big or small, to help support families dealing with the daily struggles of this complex chronic disease.
Our additional background information illustrates the challenges caregivers face to inspire you to come up with ideas that tackle one or more of the daily struggles, or offer a more general approach to support caregivers.
Process and timeline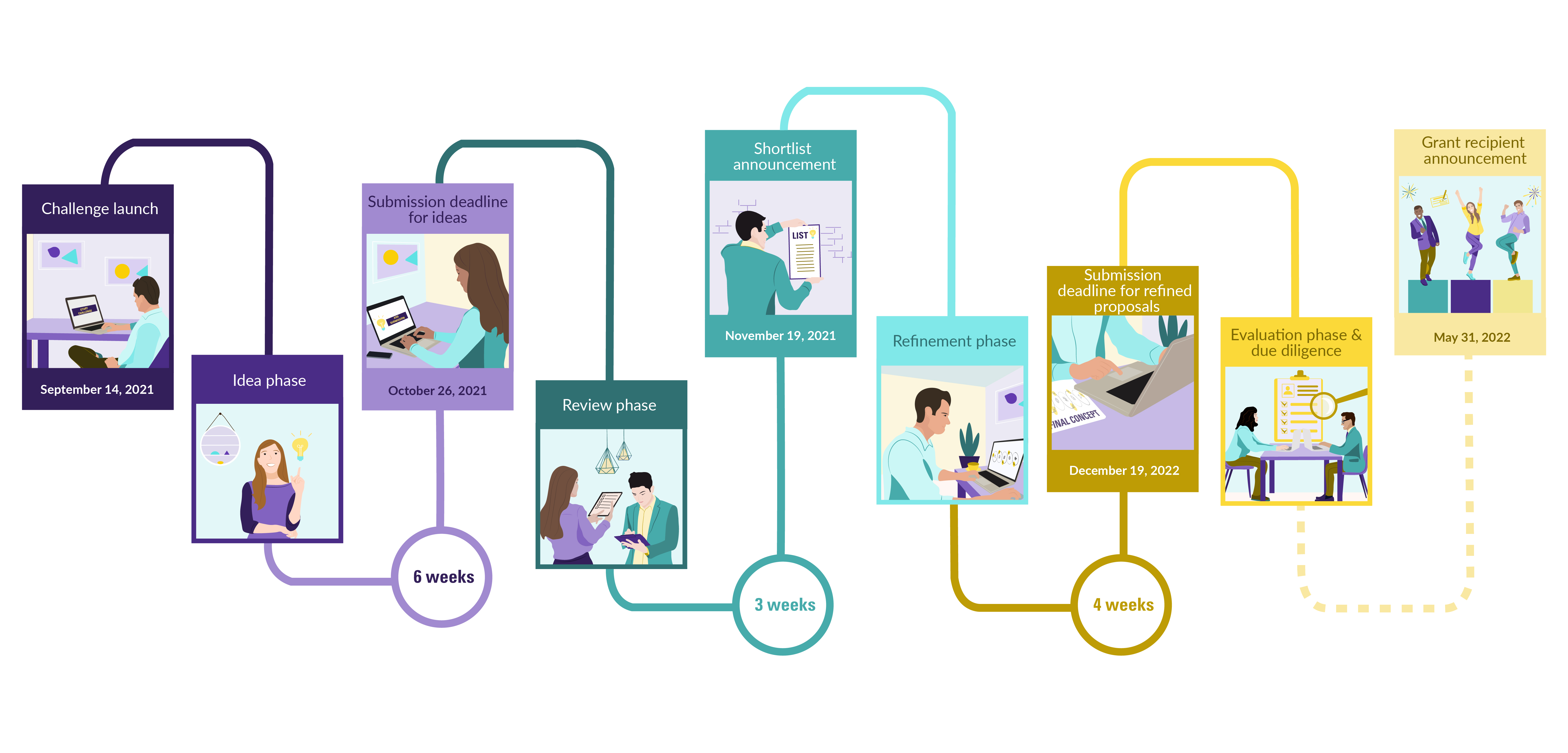 Participation requirements
We firmly believe that a good idea can come from anyone, and anywhere around the world. However, we are unable to provide grant funding to individuals and think that the power of you – the community – can make submissions even more substantial.
We ask that individuals, or groups of individuals, submit their ideas in partnership with a non-profit organization, such as an advocacy group, community center, or a patient or professional organization.
So, if you have an idea, make sure to reach out to a local group so that you can co-create together from the start. Local groups can also reach out to individuals who might have submitted an idea but are still looking for a non-profit partner.
Individuals with an idea that they feel passionate about, but who may not know a non-profit organization to partner with, are encouraged to:
Combine teams: Reach out to others in the HYVE Crowd community who may be joining the challenge and have already identified an organization to partner with.
Research your local AD community: Most non-profit organizations either have websites or a social media presence so try reaching out that way and ask to speak to someone from the fundraising team. You may wish to consult the background information page.
Share your ideas anyway: While grant support will only be provided to those who have partnered with a non-profit organization, we want to hear your ideas regardless. Our community management team may be able to help provide more information on non-profit organizations in your region that you may be able to partner with.
Awards:- Grant recipients have the opportunity to receive funding of up to $10,000 to support the development and implementation of their proposed solution. Grant funding provided will vary based on the scale of the idea submitted. The maximum funding for the 'Agents of Change' AD Challenge is $50,000.
Deadline:- 27-10-2021