DDH2020 enables competing and subsequently sharing drug discovery, information, including but not limited to, ideas, articles, papers and other literary work, data, software, applications, notes, results of experiments, patented inventions, confidential information and other materials (hereafter referred to as Information) submitted by the users.
Given the complex nature of SARS-CoV-2 infections that are still being understood, collective intelligence must be applied to address this global pandemic, especially in identifying drugs against Covid-19. It is time that we utilize the strength of young bright minds across the world to identify solutions to address this global scourge. This will not only lead to the identification of potential SARS-CoV-2 drugs but in the process will lead to the generation of a large community of researchers with skills in data analysis and management in drug discovery.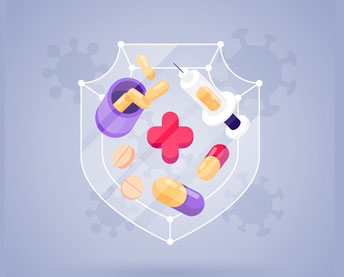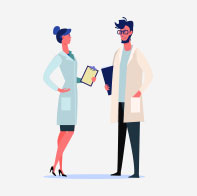 Currently, India has more than 15 lakhs students & faculty in the field of computer sciences, pharmaceutical sciences, and biotechnology spread across 3000+ colleges and universities. We also have a large number of scientists working in research organizations, industries, and startups in the field of machine learning, artificial intelligence, drug discovery, in silico chemistry, and big data analytics which can contribute to this endeavor. This wide network of researchers will go a long way to address pandemic and outbreak situations across the world.
Objective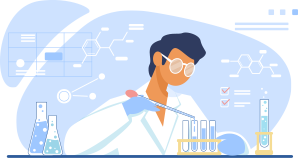 Identification of drug candidates that are effective against coronavirus SARS-CoV-2- by employing a
hackathon
for in-silico drug discovery, followed up by chemical synthesis and biological testing.
It is well known that drug discovery is complex, long-drawn, and requires interdisciplinary teams to discover new molecules. In-silico approaches to drug discovery not only accelerate drug discovery but is also amenable to the hackathon. As a principle of Open Innovation, a complex task could be divided into SIMPLER assignments for community participation. Therefore, the Hackathon will start by launching specific challenges or Problem Statement or that may then be addressed by several teams across the globe. The outcomes of these teams may then be assessed by a clear definition of endpoints achieved or not. Teams arriving at endpoints for the first round of Hackathon will then be engaged in the next round with mentorship from experts in the field across the globe. These specific outcomes will then be progressed to the next level of endpoints and so on so forth till the time a lead molecule is identified that is ready for testing in several models in the experimental lab.
Awards:-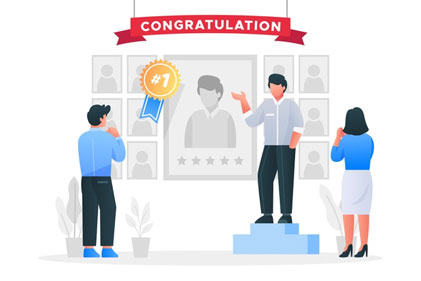 End Point and Rewards
The number of prizes and prize money will be separate for each phase. The amount of prize money will increase substantially from Phase-1 to Phase-2 to Phase-III. The potential SARS-CoV-2 'hit/lead' compounds identified may be tested in the lab and taken further for clinical development and by CSIR and other interested organizations.
Outcome
The winning products/hits/tools from the hackathon will be submitted to CSIR for further laboratory testing and validation. Moreover, this entire exercise will help India establish an Open Innovation Platform for Drug Discovery using Hackathon methodology to combat Covid-19 and future epidemics.
Deadline:- 30-09-2020