Build a better application to match the skills of those who have served in the military with employer needs.
The goal of this challenge is to develop a job-matching tool that will be piloted in a Transition Assistance Program (TAP) Employment Workshop at selected base locations. If the tool is effective, it could be added to the Employment Workshop curriculum for all transitioning service members.
In 2018, the Department of Labor (DOL), the Department of Defense (DOD), and the Department of Veterans' Affairs (VA) began a cross-agency effort to understand the transition of a Service member from active duty to civilian employment, from the perspective of the individual navigating this process—not the perspective of the Federal organizations that exist to support a plethora of programs. The agencies built a journeymap of this process and found a recurring theme: navigating the "sea of support" and resources relating to the job search can be a challenging task.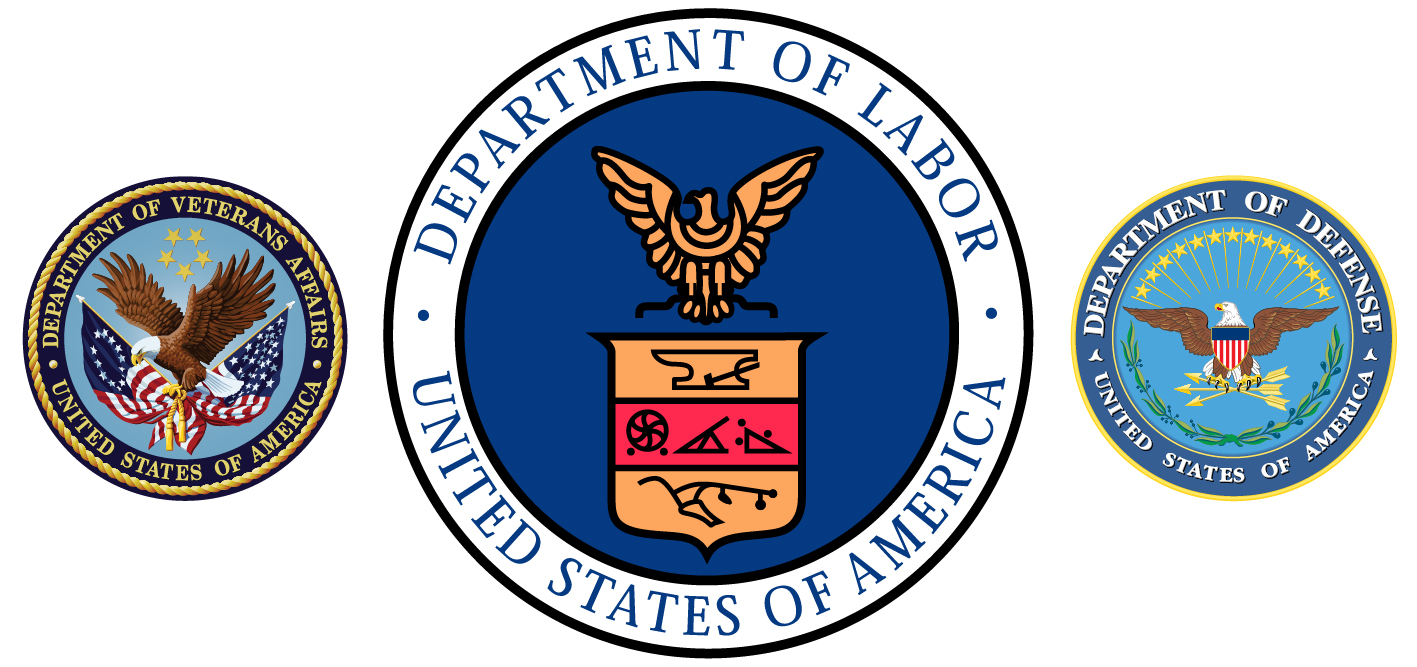 Veterans complete their military service with unique and technical skillsets that bring value to all sectors of the economy, but can encounter challenges framing their experience and skills for civilian employers. American businesses report that they are also missing an opportunity to attract and retain a capable, competent workforce, and recognize the value in veterans and spouses.
Many job boards, veteran hiring programs, and other initiatives exist, but there are disparate platforms of valuable data. Traversing across these resources can be overwhelming for both first-time job-seeking veterans and businesses with limited time to fill urgent needs. Additionally, most job search tools for Service members are based purely on military occupational specialties, which do not accurately represent the breadth of experiences many individuals have. Finally, small businesses in particular do not have the staff capacity to build out robust skills profiles that better describe hiring needs.
There is a need for both a more sophisticated matching mechanism and a simpler interface that can pull from existing data sources (from Federal platforms like O*NET, the Credentialing Opportunities On-Line (COOL) program, and the National Labor Exchange, to LinkedIn profiles, resumes, or job descriptions that individuals and businesses have created).
The Government wants to be mindful of not prescribing what the platform should look like or how it will work, but wanted to note some of what job-seekers and Federal employees have shared throughout the research process of designing this competition. In particular, the agencies heard a need for:
A matching-oriented application for the job-searching process. A platform that could determine likeness of fit, reveal matches, and allow both the employers and job-seekers to opt-in and share more information with each other and potentially interact more (connecting with Veterans at the company, chatting, etc.).
A platform that has functions like a "ZocDoc" for job searching. Employers can self-input information (like doctors input their location, office hours, and information about their practice), external reviews from users are included, and users can actually take an action (book an appointment) in one place.
A one-stop-shop verification system of employers. Employers on the platform could be matched automatically with databases that note if they are Federal contractors, have earned a HIRE Vets Medallion, or display information to help form a profile indicating whether the employer is who it claims to be (e.g., Google/Glassdoor/Yelp/Better Business Bureau/etc.).
This competition is divided into phases that will enable Solvers to further engage users in their design process and gather feedback on working prototypes. The most important requirement of this competition is that the platform solves challenges faced by the actual users, understanding what's most useful and helpful to them, rather than being tool-led.
Here is some of what we heard about the gap that exists:
Job-Seeker Needs
Ability to filter opportunities that match skillsets based on personally important components such as benefits offered, location, and culture.
Recommendations of opportunities outside occupational analysis, if necessary, to describe the skills and role in a familiar manner that Service members better understand.
Confidence in individual privacy and data protections at the highest standard.
Ability to "Turn on / Turn off" when you're looking for opportunities.
Ability to control what information is shared with employers of potentially "matched" opportunities (e.g., if you match with an opportunity, what level of information is shown to an employer to either contact you or learn more about you).
Ability to take an action directly (such as API to apply for a job or contact an employer)—minimizing the need to update multiple platforms or re-enter data multiple times.
Ability to connect with other veterans at a specific company.
Ability to easily remove a particular profile and all related data from the platform.
Employer Needs
Present themselves—in particular, small business with limited HR capacities—through a profile that contains standardized information, as well as information about the organization.
Post specific available opportunities in a manner that is designed to address service member and veteran-specific priorities, including: position descriptions, required skillsets, benefits, and work environment (e.g., support for Veterans, training, onboarding, mentorship opportunities). This could include options to connect a job-seeker directly to veterans currently employed at the company.
Generate "match lists" of qualified candidates.
Provide technology-enabled solutions to allow for direct outreach to candidates through mechanisms they regularly check (existing email accounts, text messages) rather than a separate message management system that requires additional login (only if candidates have set their profiles to allow for direct contact).
Federal Government Needs
Access to a feedback loop to learn more about matches made, types of users, most useful feature, and other raw data to inform Federal program efforts and ultimately track outcomes, including employment that is initiated beyond 180 days, wage rates, and/or retention statistics.
Ability to fold in/link to existing government data efforts when they reach maturity.
Awards:-
The Department of Labor, with in-kind support through participation in testing and review from the Departments of Defense and Veterans Affairs, is offering a total prize pot of up to $1,000,000 awarded across four phases. The grand prize winner will be awarded up to $720,000.
Semi-Finalist Prizes (5): $20,000 each
Finalist Prizes (3): $100,000 each
Pilot Prize (1): $300,000
Grand Prize (1): $300,000
Deadline:- 04-09-2020