Young Stars AD Competition is a program that submits fresh ideas based on the theme of the contest in which university students from all over the world participate.
Submitted works will be judged fairly by global in-service advertising experts.
Winners selected through the contest will be offered internship opportunities along with benefits for each award, and the award-winning works will be used as promotional materials.
A suggestion of campaign ideas to realize Carbon Neutrality
※ Carbon Neutrality
Making the actual emissions zero by reabsorbing carbon dioxide emitted from individuals, companies, and organizations.
Individual or Team (A maximum of 4)
University students from all over the world including students on a leave of absence, Graduated students except Ph.D, Students of AD or Design related major, etc.
Prize and Benefit
| Prize | Number | Benefit |
| --- | --- | --- |
| Gold | 1 | KRW 5,000,000 and Trophy |
| Silver | 1 | Trophy |
| Bronze | 2 | Trophy |
| Crystal | 3 | Certificate |
| Special | 1 | Certificate |
※ Providing internship opportunities for famous domestic and foreign advertising companies
※ Actual advertisement execution of award-winning campaign (Requires consultation with sponsors)
※ To provide an opportunity to participate in overseas promotion of AD STARS for Gold Winners
※ Provides special promotion opportunities for award-winning works and portfolios using a pool of over 2,000 AD STARS judges
※ All participants will be eligible for the <Global Mad Academy*>. (Within 10 persons per Course by draw)
  *the Global Mad Academy is:
– An integrated online practical training platform for global advertising, marketing, digital, technology, and video fields.
– Directly trained by world-famous incumbent advertisers/marketers.
For any queries, Email: [email protected]
Category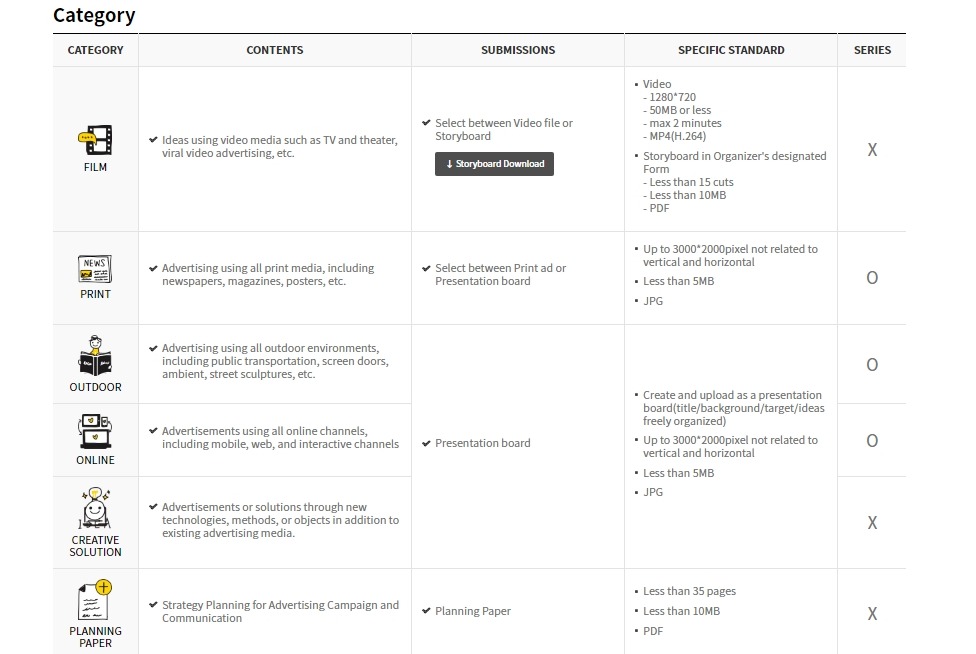 * All submissions should be in English.
Deadline:- 30-07-2021