Agri India Hackathon is the largest virtual gathering to create dialogues, and accelerate innovations in agriculture. The Agri India Hackathon is organized by Pusa Krishi, ICAR – Indian Agricultural Research Institute (IARI), Indian Council of Agricultural Research (ICAR) & Department of Agriculture, Cooperation & Farmers' Welfare, Ministry of Agriculture & Farmers' Welfare.
With India's expanding population, global climate change, and the current uncertain situation — the future of agriculture holds the opportunities & power to reshape our lives.
The most important stakeholders from industries & government alongside India's young bright minds, creative startups, and smart innovators will build new, fast, and frugal solutions to tackle the big questions we're facing today at this national-level hackathon.
We are bringing together fresh perspectives, disruptive approaches, and cutting-edge research & knowledge. We believe in collaborative impact. Agri India Hackathon to be held online invites collaboration & participation from across the country and intersectional industries.
Objective
From the biggest names to the most exciting startups,from learning, innovating to pitching, Agri India Hackathon will unfold incredible things in a never-before virtual experience.
Got an idea to solve the big problems in agriculture? Welcome, you belong here!
Agri India Hackathon will be a digital pool of the most exciting, innovative, and futuristic ideas to address the pressing issues with new-age technology.
Not just startups, students & youth, but even the giants from the industry, the world's leading companies, financial institutions & policy-makers — everyone will be here!
And the best part — each one is building solutions, asking big questions, and learning. You will meet the best of the best people changing the agriculture, business & technology landscape.
Agri India Hackathon seeks to create an impact in 5 interconnected areas to provide a roadmap for the future.
The goal: Collective impact with new-age, fast & frugal innovations to navigate these focus areas.
The goal: Collective impact with new-age, fast & frugal innovations to navigate these focus areas.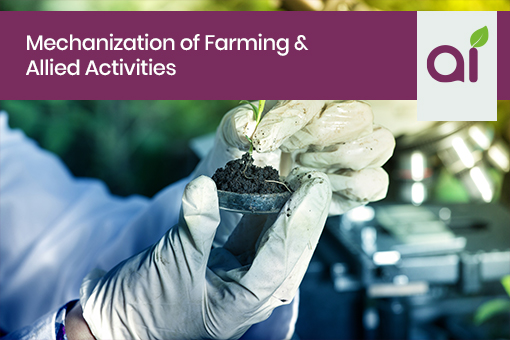 Mechanization of Farming & Allied Activities
1. Mechanized puddling, seeding, transplanting, weeding, harvesting of field and plantation crops
2. Mechanization of hilly agriculture, horticulture, protected cultivation, apiary, livestock, poultry, and fishery
3. Gender friendly small farm mechanization including powered multifunctional equipment
4. Add on, cost-effective technologies for enhancing the efficiency of existing agro-machineries.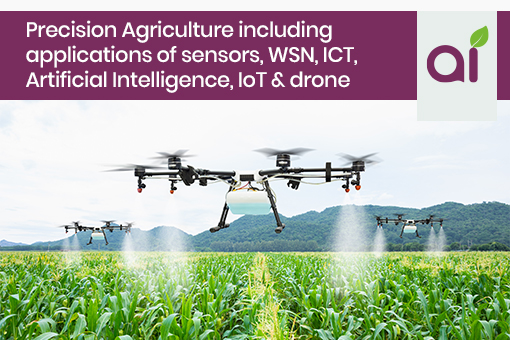 Precision Agriculture including applications of sensors, WSN, ICT, Artificial Intelligence, IoT & drone
1. Monitoring & management of water quality, soil fertility, and health, crop growth and health (pest and diseases, macro & micro-nutrients, water)
2. Variable Rate Technology (VRT) & Robotics
3. Precision livestock farming and aquaculture
4. Data analytics and digital extension including market intelligence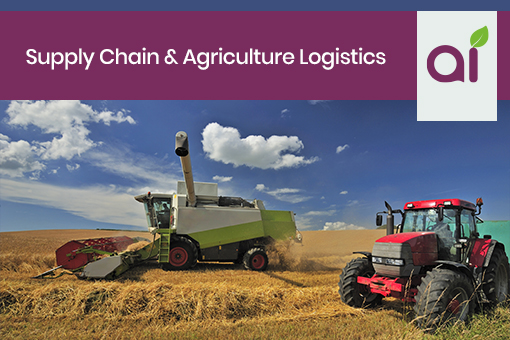 Supply Chain & Agriculture Logistics
1. Blockchain technology for traceability of agri-produce from Farm to Fork
2. Cost-effective sensor-based real-time monitoring & management of storage and transport system
3. IT-based agriculture logistics including custom hiring services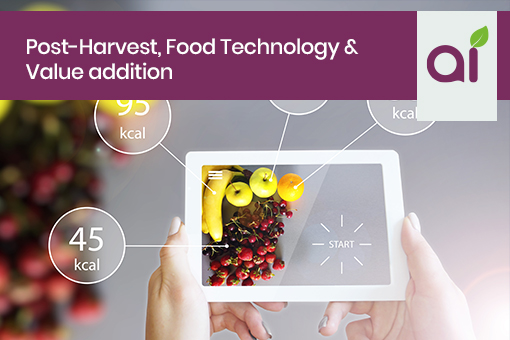 Post-Harvest, Food Technology & Value addition
1. Development of devices for assessing quality, grading & sorting, processing of agri-produce
2. Development of biodegradable and smart packaging materials
3. Environment-friendly cost-effective mobile technologies at the farm gate for processing and value addition
4. Manufacturing of functional, ethnic, alternate plant-based food and consumer products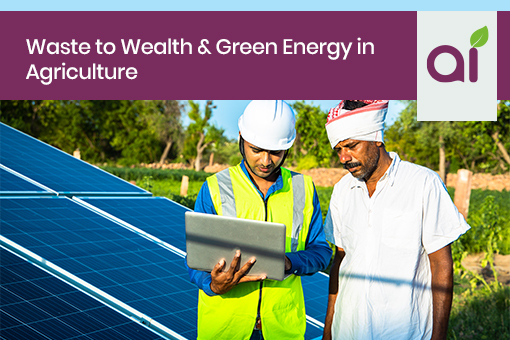 Waste to Wealth & Green Energy in Agriculture
1. Solar-powered technologies for farm operations and post-harvest drying and storage
2. Ex-situ and in-situ management of agri-residues
3. Innovative products from agro-residues
Evaluation Criteria
All the submitted applications would be reviewed by our evaluators under different focus areas. Each application will be assessed by a set of evaluators to ensure the best submission gets selected for the next round.
The applications will be evaluated on different parameters, including but not limited to the market need, novelty of the idea/innovation, stage of development, scalability, potential impact, technical & financial feasibility, commercialization capacity, the team, and the overall business plan.
The evaluators reserve the right to select or reject any submission without assigning any reasons whatsoever and without thereby incurring any liability to the participant(s) whatsoever.
Awards:-
24 best innovations from different focus areas will be awarded a cash prize of INR 1,00,000 each.
The winning innovations will get an exclusive preference for incubation support, pre-seed & seed-stage funding of 5 Lakhs & 25 Lakhs respectively at any one of the 29 RABIs, subject to assessment by the independent RABI.
The winning innovations will have the opportunity of field trial and also access technology validation from our network of institutions (if they opt for incubation support)
Deadline:- 20-01-2021